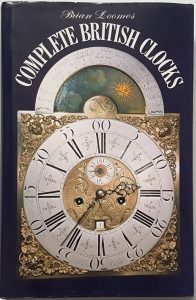 Excellent condition hardback book  – a definitive work by one of Britain's best known writers on antique clocks
Item Description
Hardback. Used. Excellent condition.
Published by Bracken Books (1978).
256 pages complete with dust jacket. From lantern clocks through the invention of the pendulum, longcase London and provincial clockmaking, casework all covered in this attractive and very readable book.  Loomes also offers guidance to those looking to buy clocks as investments and which famous makers to look out for.
£18.00 plus p&P
Contact us
when you are ready to buy and we'll arrange payment and delivery.