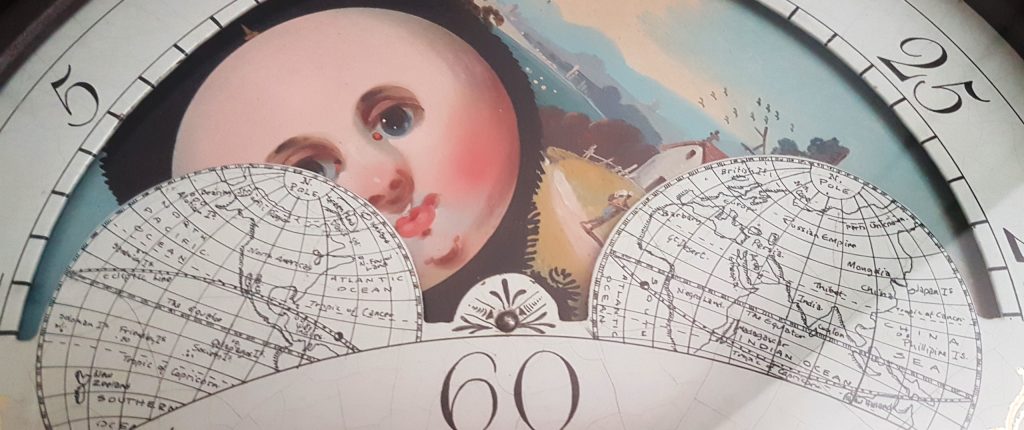 Who needs clocks these days? Mobile devices all can tell us what time it is. But what they don't do is tell us what time it has been. Or what time it is going to be. Analogue clocks, in all their glory, do that – and more.
Collecting clocks started as a hobby. It has become a passion and one which I want others to share.
The beauty of clocks is their individuality. They come in all shapes, sizes and styles. That means there is always one that is just right for you and your home. And they don't have to be expensive. Indeed, browse through the pages of clocks for sale and you will see that some of the items that tell the best stories are the ones that cost the least.
There are plenty of other outlets for prestigious, hugely expensive and pristine clocks, some of them restored to within an inch of their lives. In contrast, here you will find affordable clocks with imperfections. It is those imperfections, those signs of being pre-owned and pre-loved, that give them their real character – and a value beyond merely monetary. Because it is in the indications of a past life, lived to the full, that the clock begins to tell its real story.
Take the example of the Tunis Ansonia mantel clock I have here in the workshop. It needs some work re-soldering the door hinge which has just fatigued through frequent opening since 31st December 1892. It was a Saturday. How do I know? Well of course you can check it out online, but I know because on the day that someone bought the clock, they wrote the day and date in pencil on the inside of the door to the rear of the case. So I build up a picture of the clock whose movement was first patented on June 18th 1882 by the Ansonia Clock Company, New York USA but which was sold to John MIller by a Mr Ronnison from an address in Bridge Street on the final day of the year 1892, as it happens, a Saturday.
I am reluctant to clean the movement. The clock ticks to perfection and chimes beautifully but the movement is truly filthy. Coated in a thick layer of soot it defies reason that it should keep such good time so reliably. Its coating tells of its shelf life, on a mantelpiece above a coal fire in a parlour as an integral part of a home, of a life, of a family.
The mixture of soot and grease will be wearing the pivots I have no doubt. I know before I relinquish the clock to a new owner I will have to clean away at least some of its history in order to safeguard its future. But the handwritten inscription on the inside of the door will remain. It is part of the character of the clock. It tells the beginning of a story, a timeless one.
Start your love affair with collecting antique and vintage clocks. Choose one or more to share your life with from the clocks section.