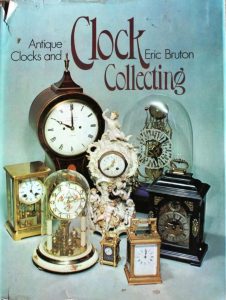 You don't need to be rich to start collecting clocks says renowned author on the subject, Eric Bruton. He outlines the pitfalls for the unwary beginner and explains the various periods of clock history closing with a postscript on 'taking a clock home'.
Item Description
Hardback. Used. Good condition but with some damage to dust jacket.
Published by Hamlyn 1974. 96 pages. Fully illustrated.
In places dated, but in others giving a timeless outline of clock related themes.
£14.00 plus p&p
Contact us
when you are ready to buy and we'll arrange payment and delivery.