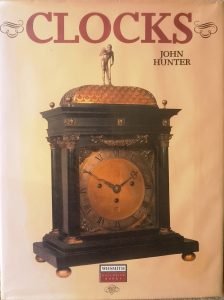 A fascinating study of timepieces through the ages with an authoritative text and over 200 colour and black and white photographs of some of the world's most beautiful and intricate clocks.
Item Description
Hardback. Used. Good condition with protected dust jacket.
Published by Bison Books Ltd exclusively for W H Smith Ltd 1991. 160 pages.
Taking the story of clocks from the early days through the lantern and longcase clocks to novelty clocks and the electric and Quartz revolutions. A fascinating and readily accessible read, well illustrated and of interest to both the beginner and the aficionado.
£6.00 plus post & packaging.
Contact us
when you are ready to buy and we'll arrange payment and delivery.