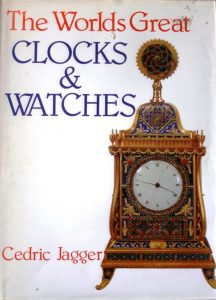 Probably the most profusely illustrated and comprehensive introduction to the subject ever published.
Item Description
World's Great Clocks and Watches. Hardback. Dust jacket. Used. Good condition. Some marking on dust jacket.
Published by Hamlyn Press (original 1977) 1986. 256 pages. 370 illustrations.
Taking the story of the world's greatest clocks from the beginning and the rudiments of clockwork through to the 19th century and beyond with chapters on the great clocks of the 'Iron Age', the golden age of the 17th Century and the progress towards precision in the 18th Century. He also covers marine chronometry and the impact of the industrial revolution on clock making. He devotes a chapter to how East meets West and the contrasting technologies of America and Japan.
£15.00 plus p&p
Contact us
when you are ready to buy and we'll arrange payment and delivery.