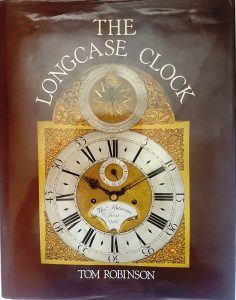 Taking the study of the longcase clock to the most advanced stage yet has firmly established this impressive book as the standard work of reference on the subject. A must-have for the bookshelves of anyone with an interest in longcase clocks.
Item Description
Hardback. Used, Excellent condition.
First published in 1981. This edition revised in 1985 published by Antique Collectors' Club Ltd.
468 pages. 623 black and white illustrations. 233 colour plates.
This book traces the fascinating history of the longcase clock including the search for accuracy, the regional variations, and help the enthusiast avoid the pitfalls of collecting this most popular of domestic antiques.
£55.00 plus p&p
Contact us
when you are ready to buy and we'll arrange payment and delivery.