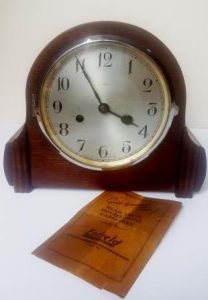 Everybody's Nan had one.  Simple, stylish, perfect for the period mantelpiece this beautiful clock, so redolent of the mid-20th century, strikes on the half hour and the hour.
Item Description
To read more about this clock and the history of its maker visit the Reflection, here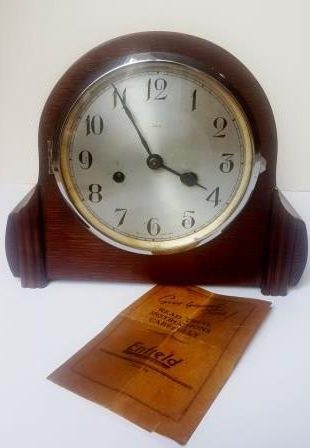 SOLD – sorry, it's already gone to a good home in South Yorkshire.  But if you would like one like it, contact me and I'll source one similar to it for you.
Contact us
when you are ready to buy and we'll arrange payment and delivery.