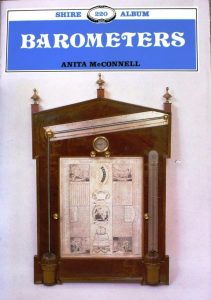 A brief, simple introduction to the history and development of barometers by an internationally recognised earth sciences author.
Item Description
Paperback. Used. Good condition.
Published as a Shire Album by Shire Publications Ltd. 1994.
£4.00 plus p&p
Contact us
when you are ready to buy and we'll arrange payment and delivery.