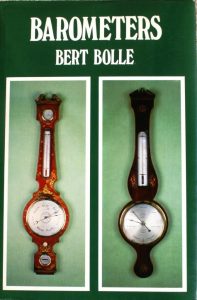 An excellent general guide for beginners, collectors and antique dealers covering history, style and technical details.
Item Description
Hardback. Used. Good condition.
Published first by Unieboek bv in 1978. This edition in English by Antique Collectors' Club Ltd 1984.
255 pages with extensive black and white illustrations.
Part one traces the development of various barometer models. Part two is a comprehensive series of photographs of the carious models and types. Part three goes into technical details of the subject.
£24.00 plus p&p
Contact us
when you are ready to buy and we'll arrange payment and delivery.