Every clock has its own story to tell. Sometimes though, getting them to talk proves challenging. Take this one – clues galore it would seem, but before I strike lucky, before I can tick boxes in its time line, it stops. I need the help of some ancestry detectives.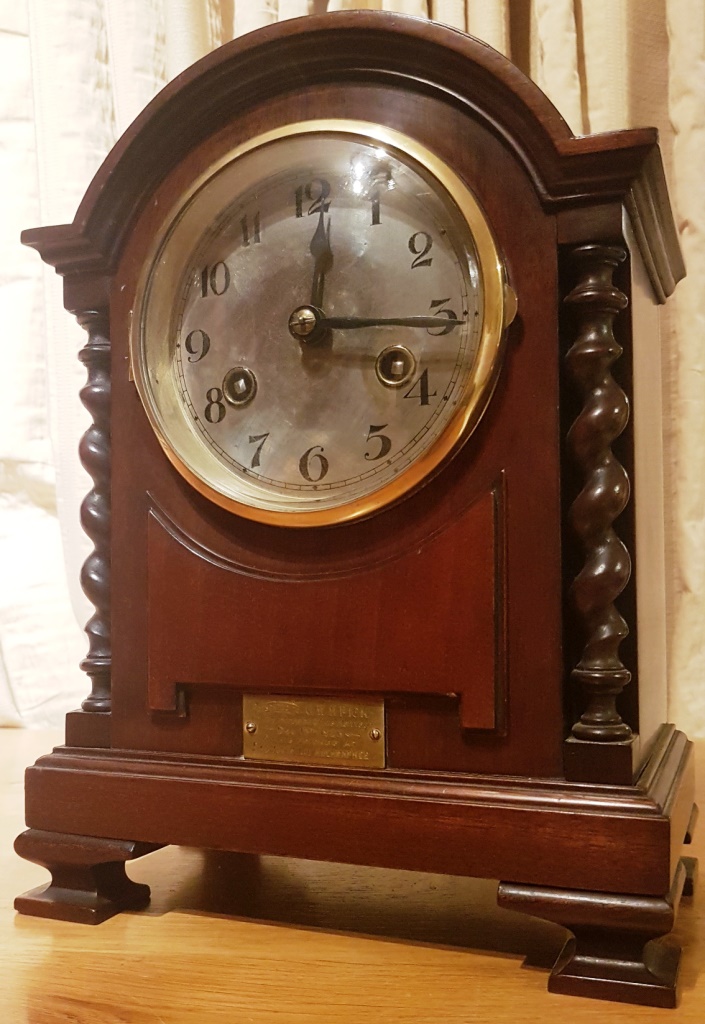 There is such a nostalgia surrounding clocks. Just the look of this one takes me back to my grandparents' terraced house in Leicester. They too had a mantel clock with barley twist pillars. There, above the open fire on the tall wooden mantelpiece it stood, chaperoned by horse-brasses and a clutter of incongruous glassware and pottery. It took pride of place and, I recall, it too had a little brass plaque marking my grandfather's time served as a bespoke tailor.
Irresistible mystery
So when I saw this clock at a Devon auction house, it was hard to resist.
It was in a sorry state, grubby and unkempt. One of the feet had fallen off. The movement teetered precariously on its rickety wooden platform and rattled ominously inside the case. The clock showed no signs of life.
I didn't mind. To be fair, that excited me all the more. I dismantled and examined it. There was nothing much wrong with it that a modest investment of care and a good clean wouldn't put right.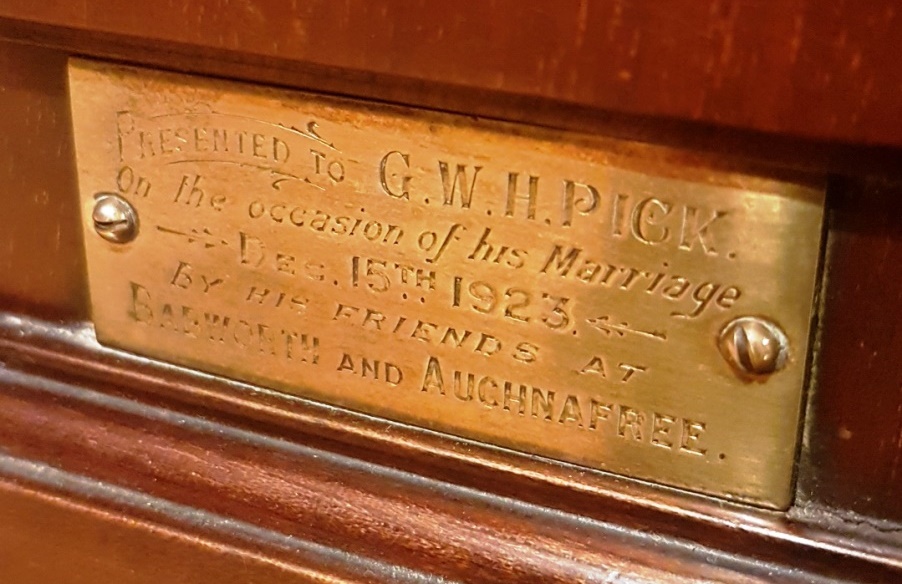 All the time I was working on it, the case sat on my workbench and the plaque glinted and beckoned alluringly, with its irresistible mystery.
"Presented to G W H PICK
On the occasion of his marriage
Dec 15th 1923
By his friends at
BABWORTH and AUCHNAFREE"
I manage to track down some wedding details.
If I have the right one, he went by the name of Walter and his new wife's maiden name was Atkins. They married in the parish of Williton in Somerset.
Initially, I thought that Babworth and Auchnafree must have been a manufacturing business. It sounded a bit like an engineering company.
The past is a foreign country
It  makes sense that his work colleagues would pool their resources to buy him a wedding gift. Odd, perhaps, that they would use only his initials and offer the gift to him alone and not jointly to the happy couple. But protocols change. The past is a foreign country, they do things differently there.
What of Babworth and Auchnafree? A quick Google search links the two. The correspondence address for Auchnafree Estate Company is Babworth Hall in Retford, Nottinghamshire.
And it quickly becomes apparent that my initial surmise is off the mark.
Engineering company my foot! It seems they own a fair bit of Scotland. Was Walter a Nottinghamshire lad, a young estate worker? Did he meet a girl from Somerset and marry in her parish?
I email the company secretary but receive no reply.
Working backwards
When researching history, perhaps the best idea is to start as near to the present as possible and work backwards.
On the inside of the clock case door there is a sticker, modern-ish, which references David Cooper.  It bills him as a watchmaker of Sidwell Street in Exeter. That would link Walter's clock with a man who married in the South West and who perhaps stayed there. Maybe they raised a family?
I am guessing that Coopers either resold the clock or, more likely, carried out some work on it. Possibly, from the handwritten reference number on the printed label, that was back in the year 2000.
I discover that David Cooper is still in business so email the business which has a retail and repair shop  at the same Exeter address. Two months on, I have still heard nothing.
So, for now, the trail goes cold.
I'll cope. As I've mentioned before, working with clocks has taught me to play the long game and learn the art of patience. Time will deliver, I am sure. In the meantime, it keeps perfect time and strikes with satisfyingly deep resonance on the half hour and the hour. It is good company.
Calling all ancestry detectives
But it would be such a joy to reunite the timepiece with descendants of GWH Pick who might treasure its sentimental value as an heirloom, albeit one with little monetary worth. For now though, I have no idea who they might be.
So if anyone who has time on their hands and fancies themselves as an ancestry detective wants to take up the challenge, please feel free to join in the search. You now have as much information to work with as I do. Let me know how you get on. I'll be happy to be told I am entirely wrong.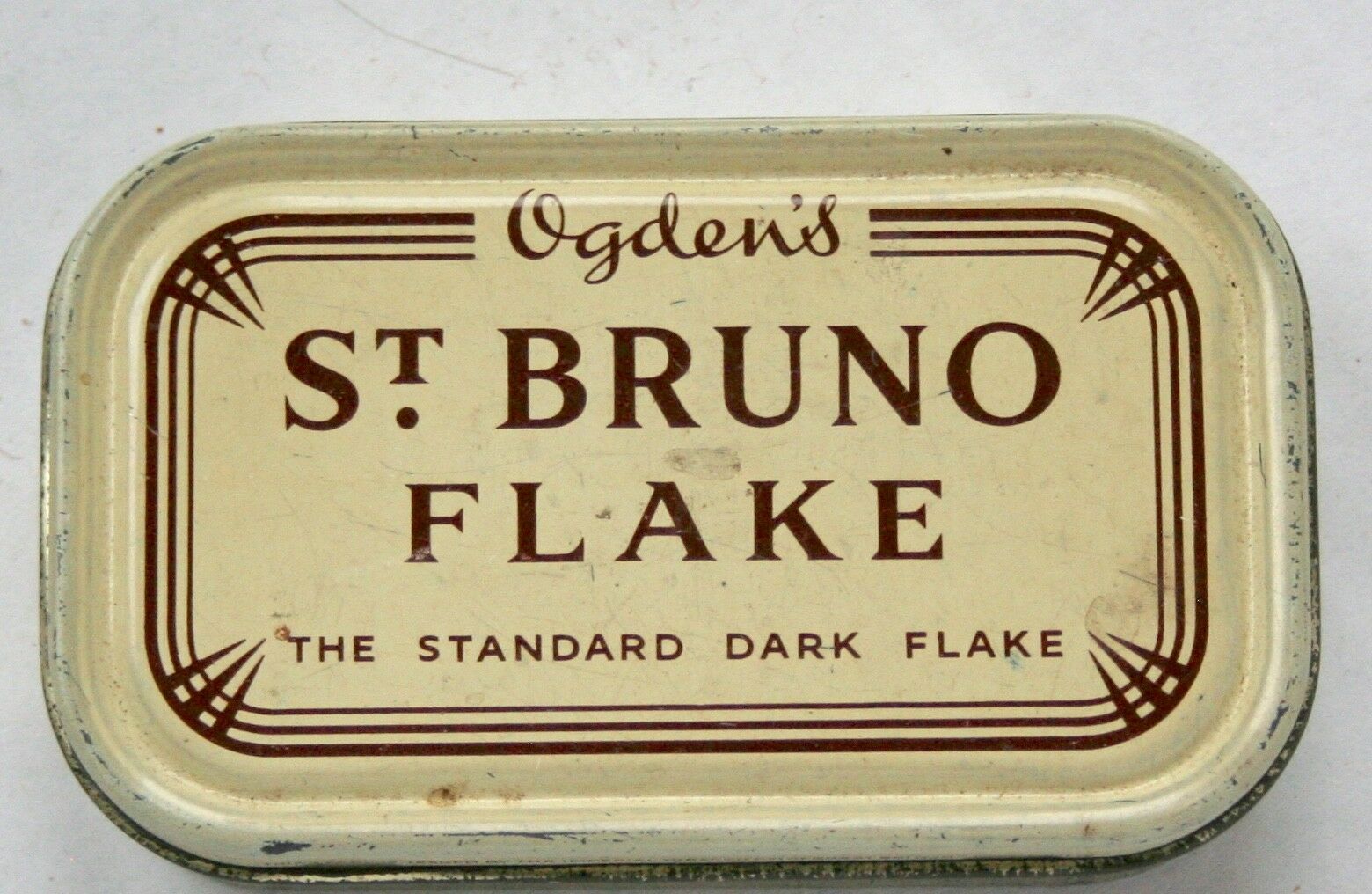 The yes-no interlude
And once again, writing about the clock and its plaque takes me back to  my own warm memories of my grandparents' house where, in the early 1960s, through the comforting fog of Ogden's St Bruno Flake, we all huddled round a rented 405-line black and white TV.   Beneath the ticking clock we thrilled to contestants playing the Yes-no game and we screamed at the players to 'open the box' or 'take the money' while Michael Miles invited contestants – in what seems now like an alarmingly cheap and primitive game show – to 'Take Your Pick'.