The good people of West Yorkshire had come seeking truth. But history continues to defy reason. And the search for the elusive Neddey Wells of Shepley leaves us with more questions than answers.
*
Where to start with this story? I fell in love with the simple but beautiful longcase clock the moment I saw it, a decade ago. Little did I know then that it would take me to The British Museum, to the wilds of West Yorkshire and on a virtual trip around the globe in search of the man whose exquisite craftsmanship had won my heart.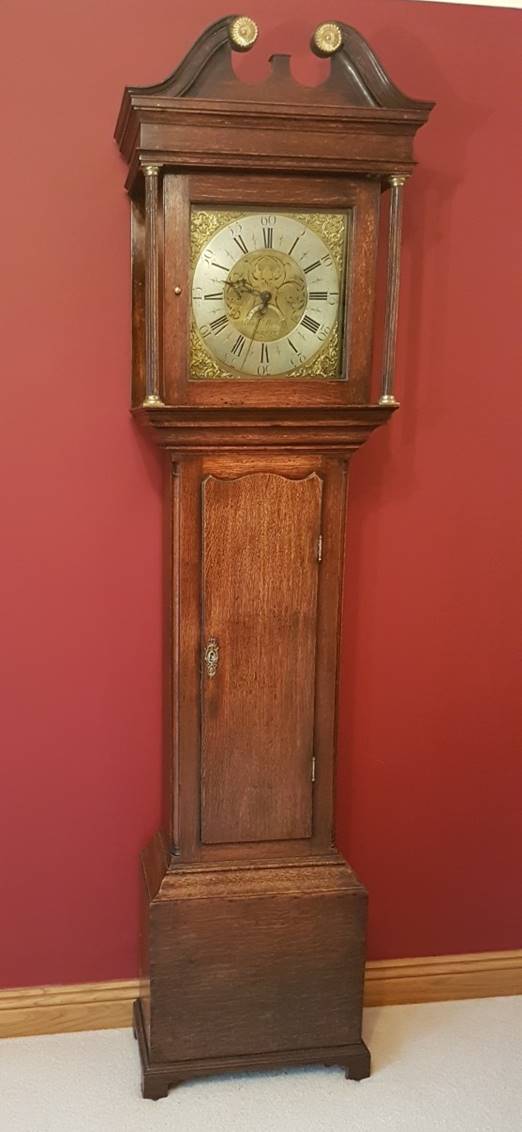 The clock is a 30 hour longcase clock in the Yorkshire style of the late 18th century. It has a brass dial, runs on a single weight and strikes on the hour. It has a silvered chapter ring, a moonshaped date aperture and some ornate engraving in the centre of the dial. Signed Neddey Wells, Shepley, it is missing its finials.  But, apart from the base skirt which looks newer than the rest, it is all authentically original right down to the ridged and bubbled glass in the door of the hood.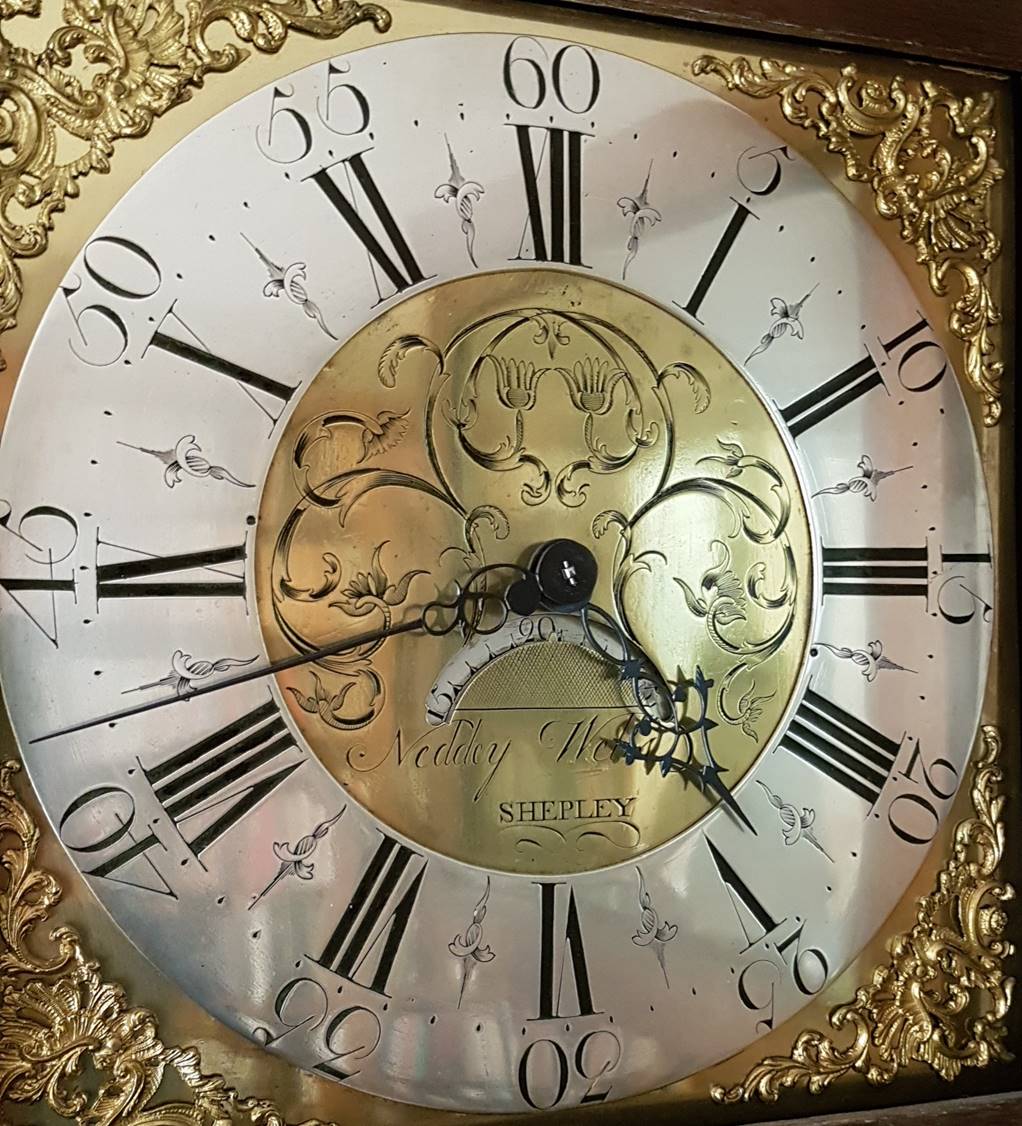 Daunting – believe it or not
When I visited the library in the village of Shepley near Huddersfield to see what more I could find about the man Neddey Wells, the team there were so helpful and interested that I offered to bring the clock along and display it. Instead, they invited me to give a talk – Neddey Wells, clockmaker, Shepley.
The prospect was daunting. The invitation came from the Yorkshire Studies Group who clearly knew more about both Shepley and its former inhabitants than me. Part-way through my address I discovered that David Billington, author of the definitive book about the village 'Shepley, believe it or not' was in the audience, attentively examining my every claim. (His book is an absolute treasure trove of interesting facts by the way. It is much sought-after but currently out of print. If you can track down a copy, seize it!)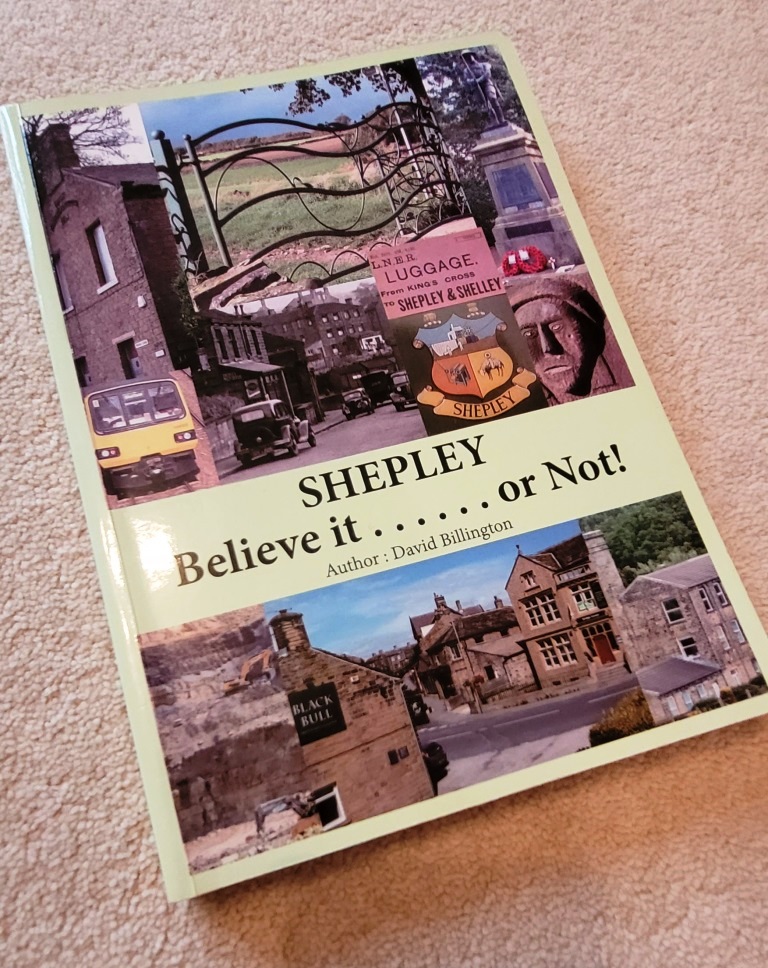 I'm not an historian but I tried to apply a scientific logic to my research. Let's start with the horologists, I thought. They should know about a man who clearly took sufficient pride in his work to sign his name so elegantly on his clock dials. But until the middle of the 20th century, I fear those experts consistently got it wrong.
Neddy/Neddey – Shipley/Shepley?
FJ Brittan in his 'Old Clocks and Watches and their Makers' reports that Neddy Wells was working in Shipley in about 1700. The error was repeated by GH Baillie in his 'Watchmakers and Clockmakers of the World Volume One' in (1929). It wasn't until Brian Loomes produced Volume Two in 1976 that the information moved on – Wells, Neddy, Shepley nr Huddersfield, ca 1770. He takes the trouble to insist 'Not Shipley' (which, for the uninitiated, is 22 miles due north of Shepley, with Huddersfield and Bradford in between).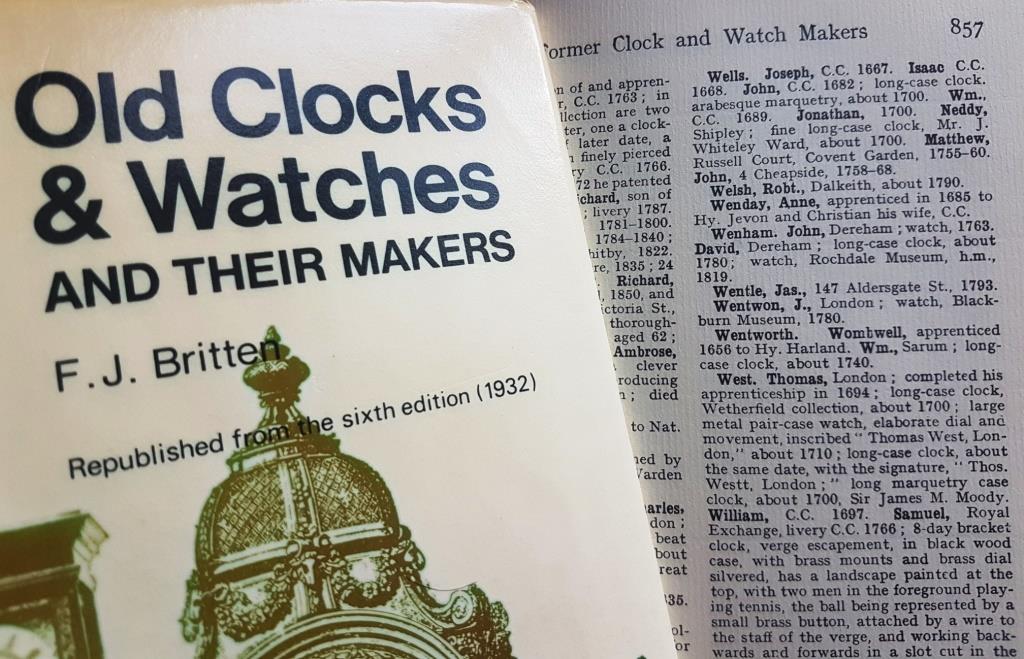 In truth, even local author David Billington could reveal little about Neddey Wells, the man or the craftsman. He describes Edward Wells (1720 – 1780) who was known as Neddey (or Neddy) as a longcase clockmaker in Shepley. There is a clock made by him still working in a house in the village (its owner was on the front row for my talk) and one in the British Museum, he reports.
In his book Clockmakers of Northern England, Brian Loomes describes Neddey making clocks mostly between 1750 and 1780 but explains that there was one dating back to 1720, so either there were two Neddey Wells or he had a long working life.
Happiness is a good clock collection
The contradictions abound. I visited the British Museum in London. Not on public display, the collection of provincial 18th century clocks given to the museum by private collector Michael Grange is housed in a warehouse in Hackney. It includes one signed by Neddey Wells.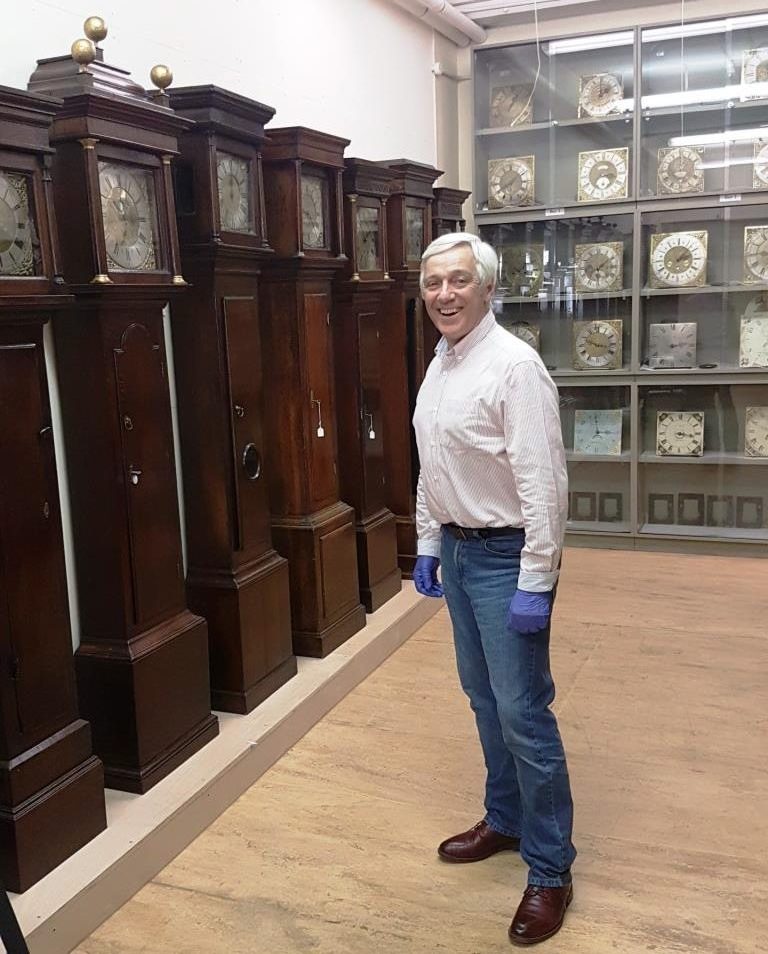 The clock curator and I glove up and carefully lift the movement from its case. We inspect the components, taking particular note of the way the brass dial had been cast.  The areas hidden by the chapter ring  were left hollow to save on the expensive material (you have to admire the frugality of the Yorkshire clockmakers!).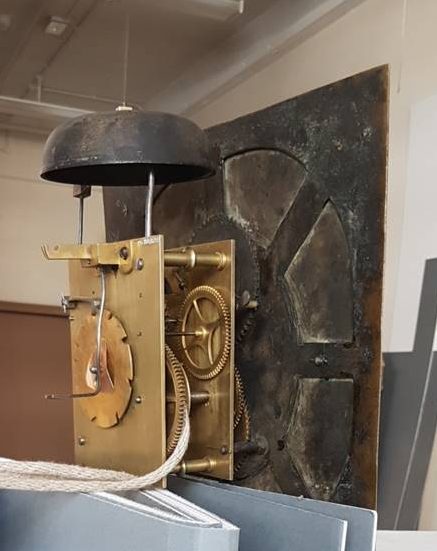 Using elements of the clock that represent changing fashions – the style of the hands, the spandrels, the markings on the chapter ring for example – the museum dates theirs, similar to mine, to be made around 1750. But I am suspicious. Their cataloguing, beautifully detailed, also refers to crossbanding on the hood.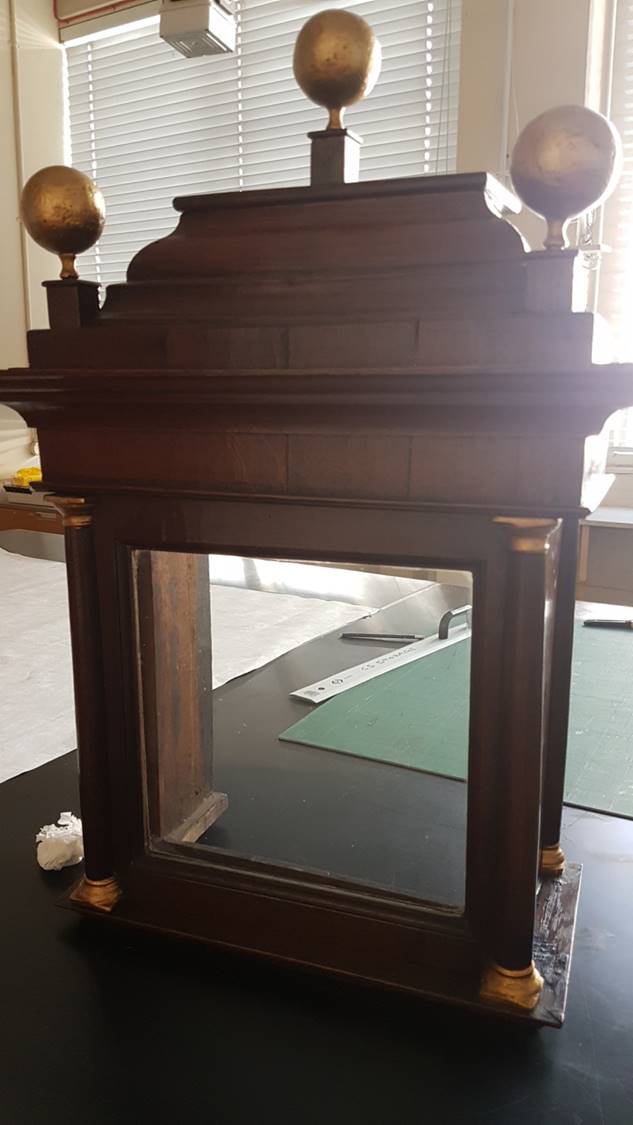 But what looks like crossbanding isn't – it is simply making parts of the clock hood out of off-cuts of oak, glued together with the grain vertical but on no base, presumably again to save money. And that date feels wrong. Why?
Child prodigy or suspect data?
Local records of births marriages and deaths indicate that our man Neddey Wells was the fifth child of William and Maria Wells (nee Hobson). He was born in 1742. Brilliant clockmaker he may be, but child prodigy? He would have been no older than eight when he completed the museum's clock, if the museum's 1750 date is right.
Neddey's grandfather, John, we know was a blacksmith – and that fits; often clockmakers had a pedigree connected with blacksmithery, although local records suggest that his father was merely a labourer.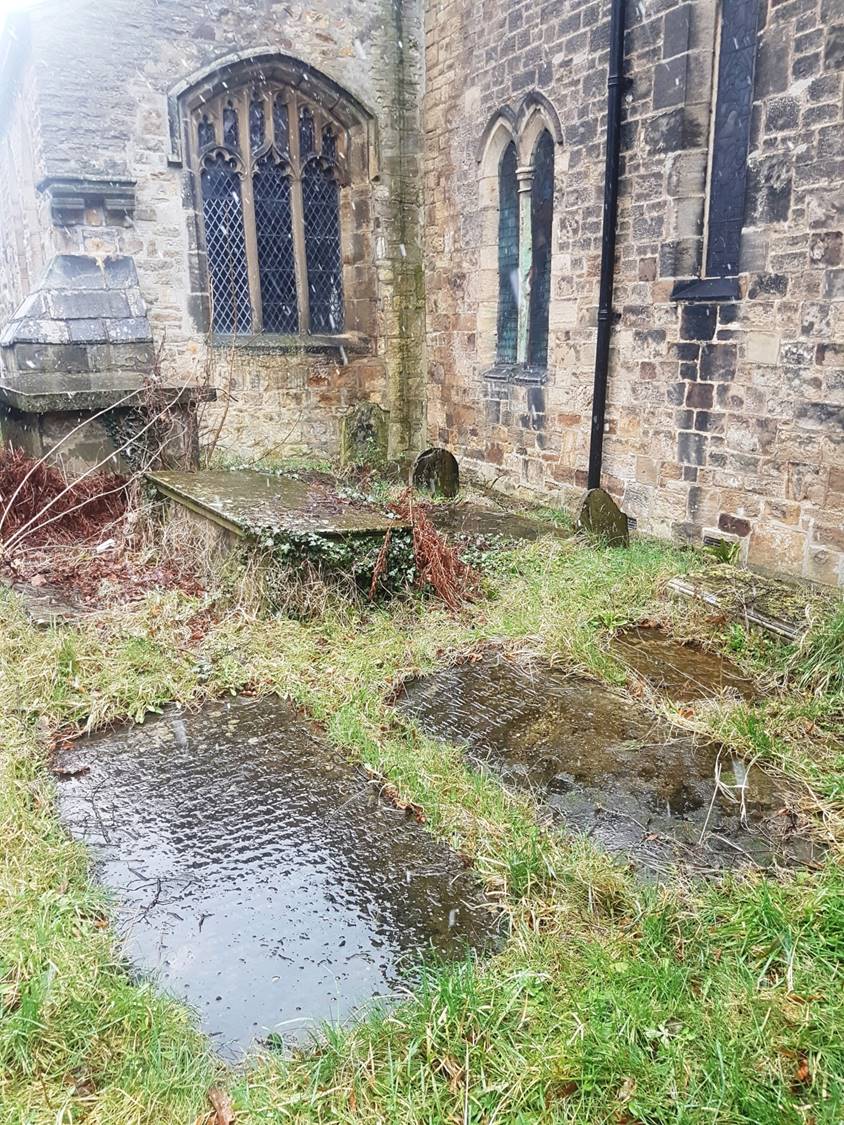 The family appears to have been religious. His brothers and sisters bore biblical names – Elihu, Grace, Tamar – and named their own children likewise. His father and grandfather are buried in the same grave in All Hallows Church, Kirkburton, just down the road from Shepley. But there is no record of the marriage or the death of Neddey.
So what we know about him has to come from his clocks. Using them we can then place him in the history of provincial clockmaking to try to build up a picture of the elusive Neddey Wells of Shepley.
Hands
My clock is modest in its presentation. The case is plain oak with a broken swan neck pediment typical of Yorkshire clocks of the late eighteenth century. The chapter ring has fleur-de-lys symbols on the half hour and markings showing the quarter hours. Hands are of a design typical of the 1770s.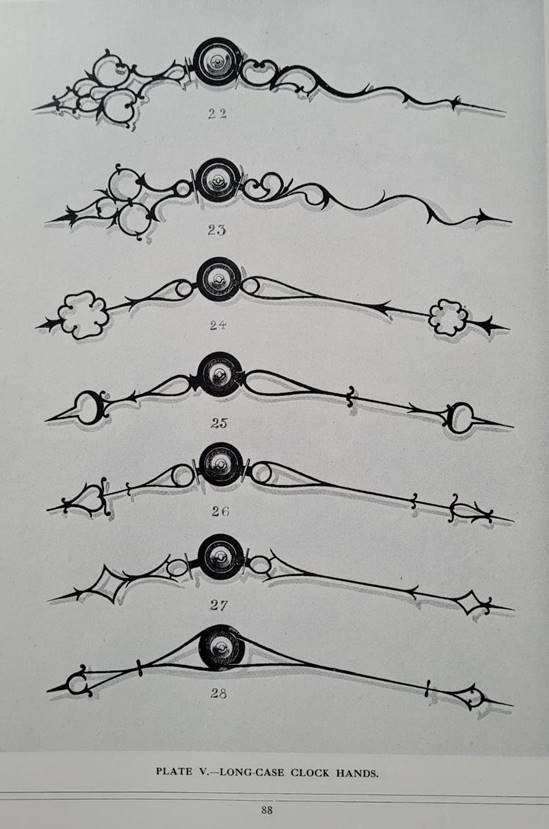 There were only ever 30 styles of spandrels designed for long case clocks. The ones on my clock were popular in the provinces in 1770.
A quaker diversion
As an aside, Quakers were still barred from entering the professions in the 18th century so had to turn their hand to other employment. Clock making and, famously, chocolate making are amongst them. Quakers clockmakers, of which there were many in Yorkshire, often didn't feature spandrels on their clock dials. They disapproved of the portrayal of images and many spandrels had angels depicted within them. In their place they would sometimes put bible verses instead.
The engraving is ornate and features Neddey's name and his place of work. That suggests that he had a good reputation. Often, local guilds protected their own local tradesmen by refusing outsiders the right to sell into their 'patch'. So clockmakers wanting to sell to big markets like Huddersfield or Manchester or Leeds might leave their clocks unsigned. Of course, by definition we don't know if there are unsigned Neddey Wells clocks out there. But it is hard to imagine that a village like Shepley would alone provide a sufficient market for Neddey's business to thrive.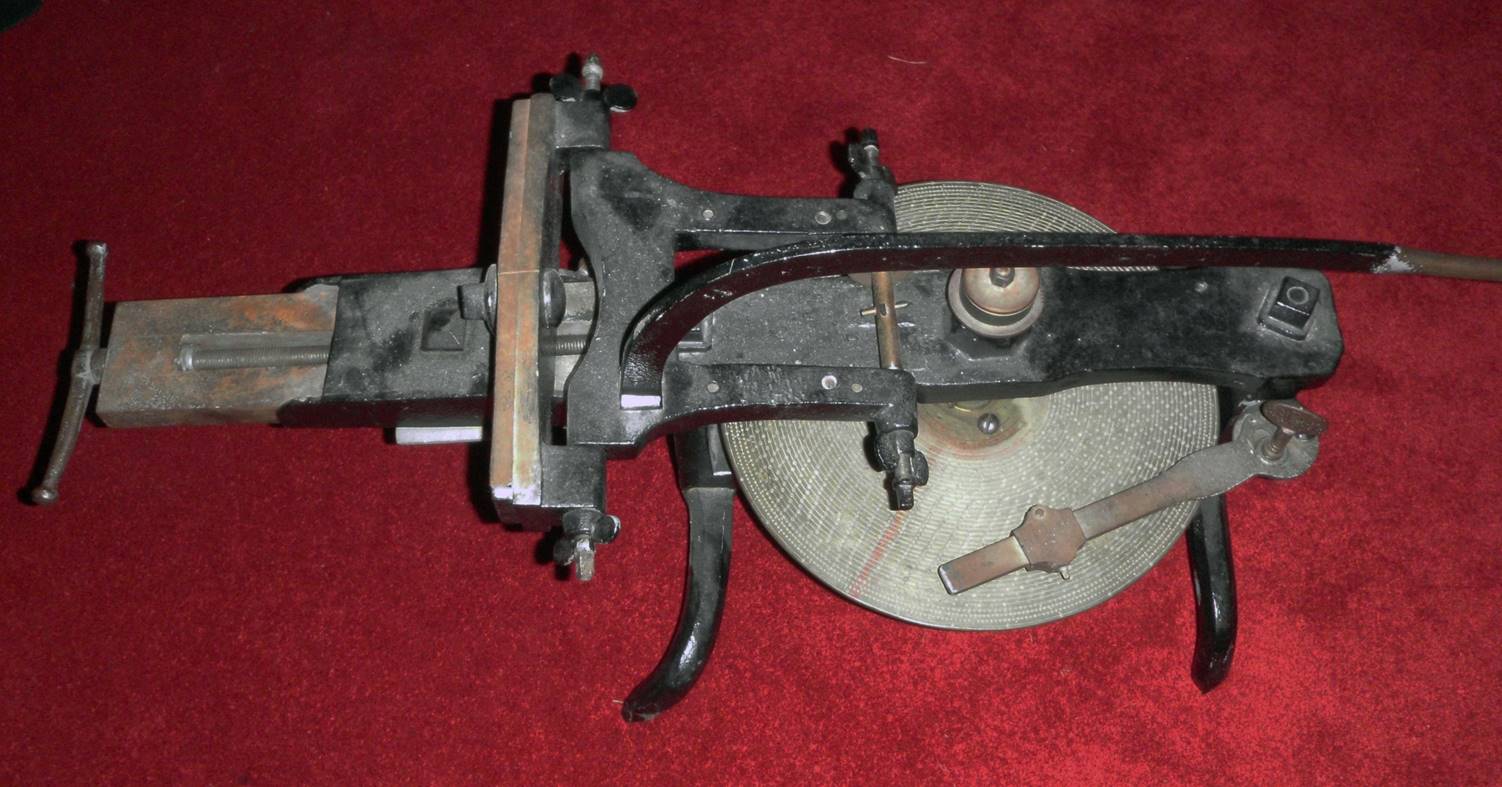 If Neddey was, as I believe, making his clocks in the 1770s and 1780s, he was at the peak in every sense – in his 30s and 40s, probably having served a seven year apprenticeship; perhaps he would have inherited his wheel cutter and other specialist equipment from his grandfather who lived to the ripe old age of 90, dying when Neddey was nineteen.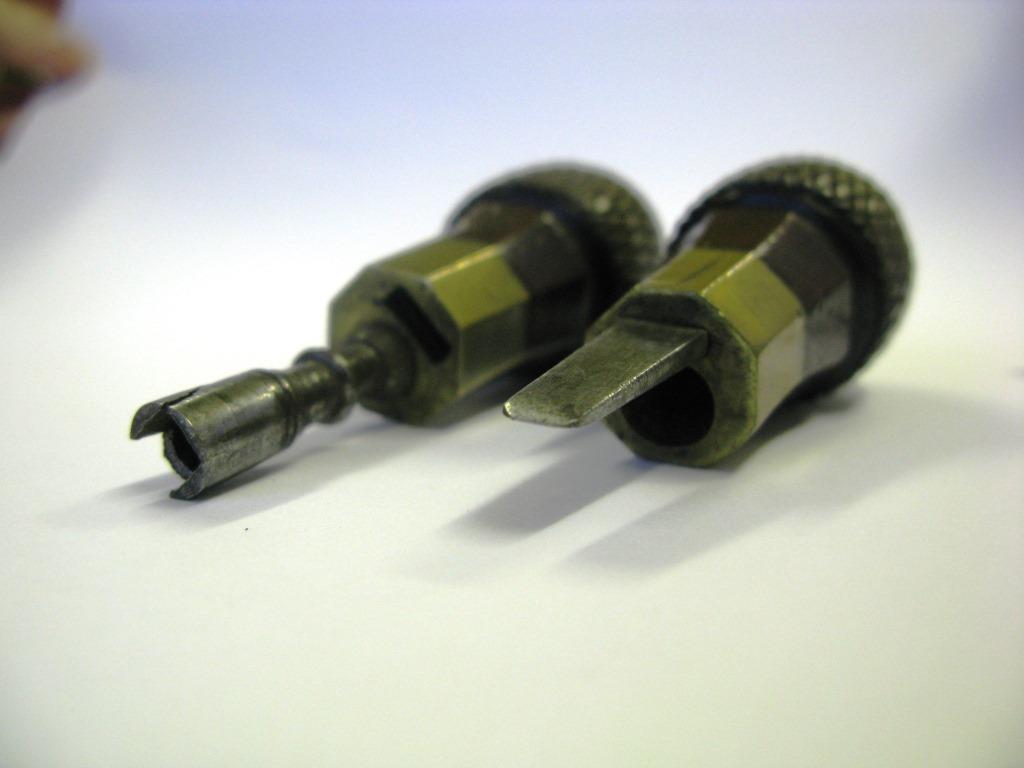 The North South divide
And he was working around the peak of Yorkshire longcase clock making too. By the 1770s, London fashion was moving away from longcase clocks towards the more versatile bracket clocks – portable, decorative, ornate. But the Yorkshire middle classes were accruing wealth through their own industry and, keen to have the status symbol of clocks to show off their success, longcase clocks maintained their appeal.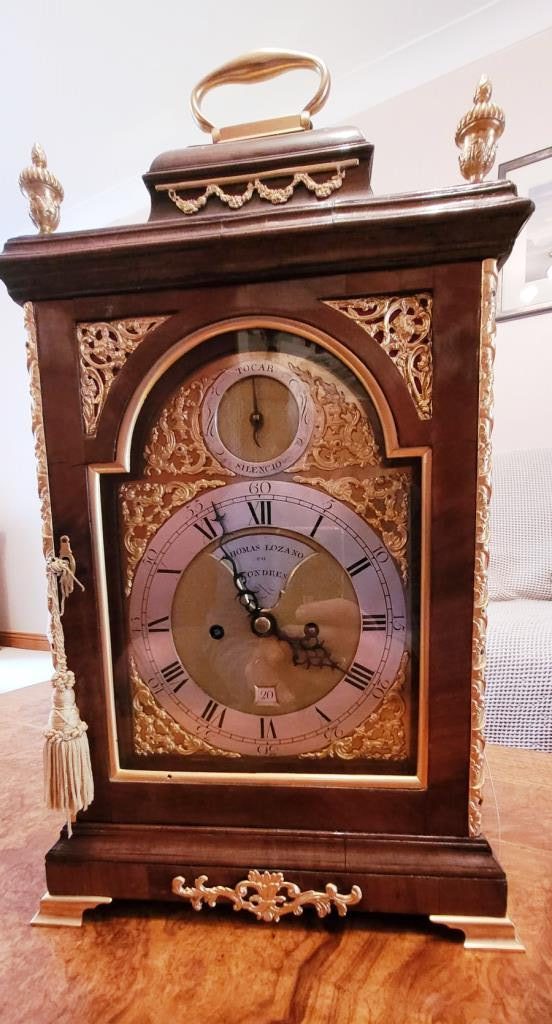 The move away from the land to the towns as the industrial revolution gathered steam (did I really write that?!) meant that accurate time-keeping mattered more. And clocks made by the likes of Neddey Wells and more famous clockmakers across the county, including the Halifax school, were reliable and required little maintenance.
Painted dial clocks quickly became the go-to fashion item after their introduction in 1772. But for now, Neddey and his brass dialled 30 hour clocks were in the ascendancy, probably made to order from a limited catalogue of styles to suit his growing clientele. It is likely that he didn't make his own cases but employed local woodworking craftsmen – often these were coffin-makers – to craft the cases for him.
Under-priced and over here – the Americans are coming
Move forward a century and it is sobering to know that by 1870 virtually no longcase clocks were being made in Yorkshire, or elsewhere. The 1830s witnessed a huge influx of factory made clocks from the US and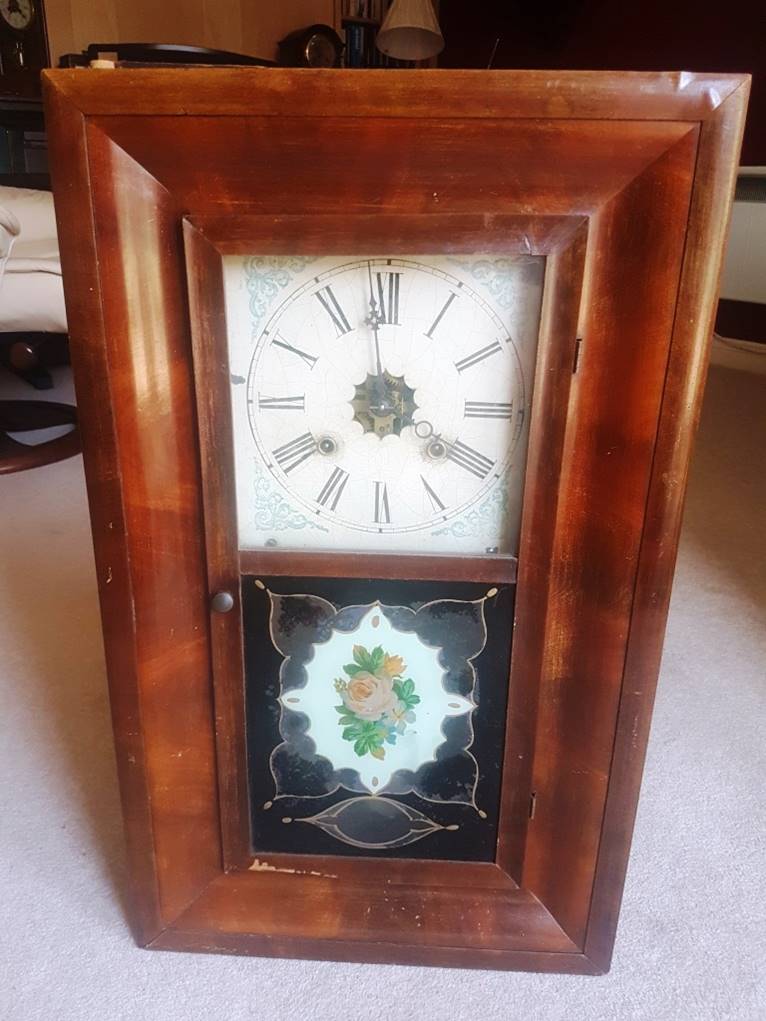 Europe. With their cheap mass-produced Ogee clocks – selling for $1.50 a piece – the Americans flooded the UK market. Despite the huge demand for clocks, the English craft of clockmaking was virtually wiped out.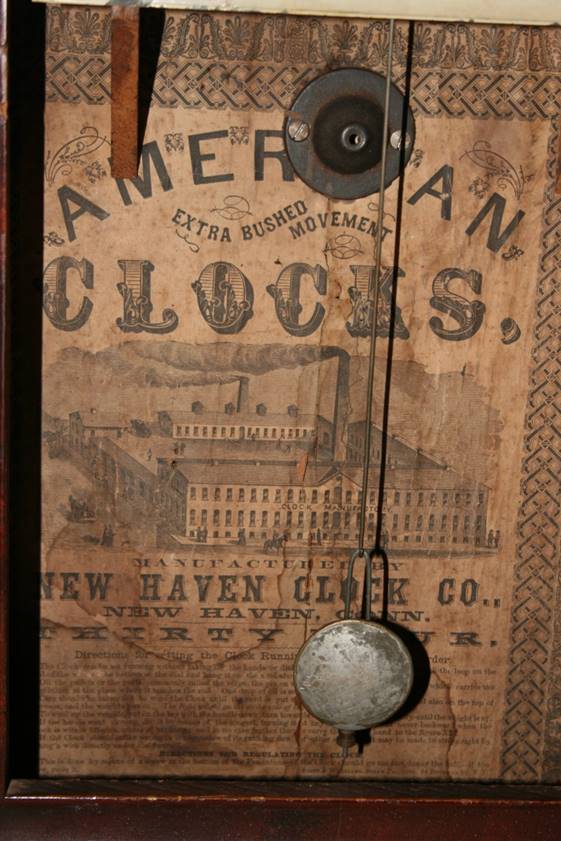 Time runs out
There is no record in village archives of where Neddey's workshop might have been located. There is no evidence of Neddey having children who would have come into his clockmaking business and who would have suffered as a result of the English industry's terminal decline.
So he stands alone, an enigma, represented by a handful of surviving longcase clocks – one in my house, one in a lady's home in Shepley and one in a British Museum storeroom in Hackney. There are others out there, but how many I simply don't know.
I fear that the patient audience of amateur historians in Shepley who came eager for knowledge went away from my talk disappointed at the lack of real information and the absence of reliable facts.
But the intrigue of his story continues. Neddey's younger brother, John, presents a whole new chapter to explore. In 1788 John's wife died. Records show him as living in Bottany Bay. A criminal, shipped to Australia in the first fleet of eleven vessels? Part of a piece of social engineering that would see over 50,000 people transported across the world, often for as small a misdemeanour as stealing some cheese? Perhaps. But then again…Botany Bay isn't all it seems. The Yorkshire Studies Group is already on the case!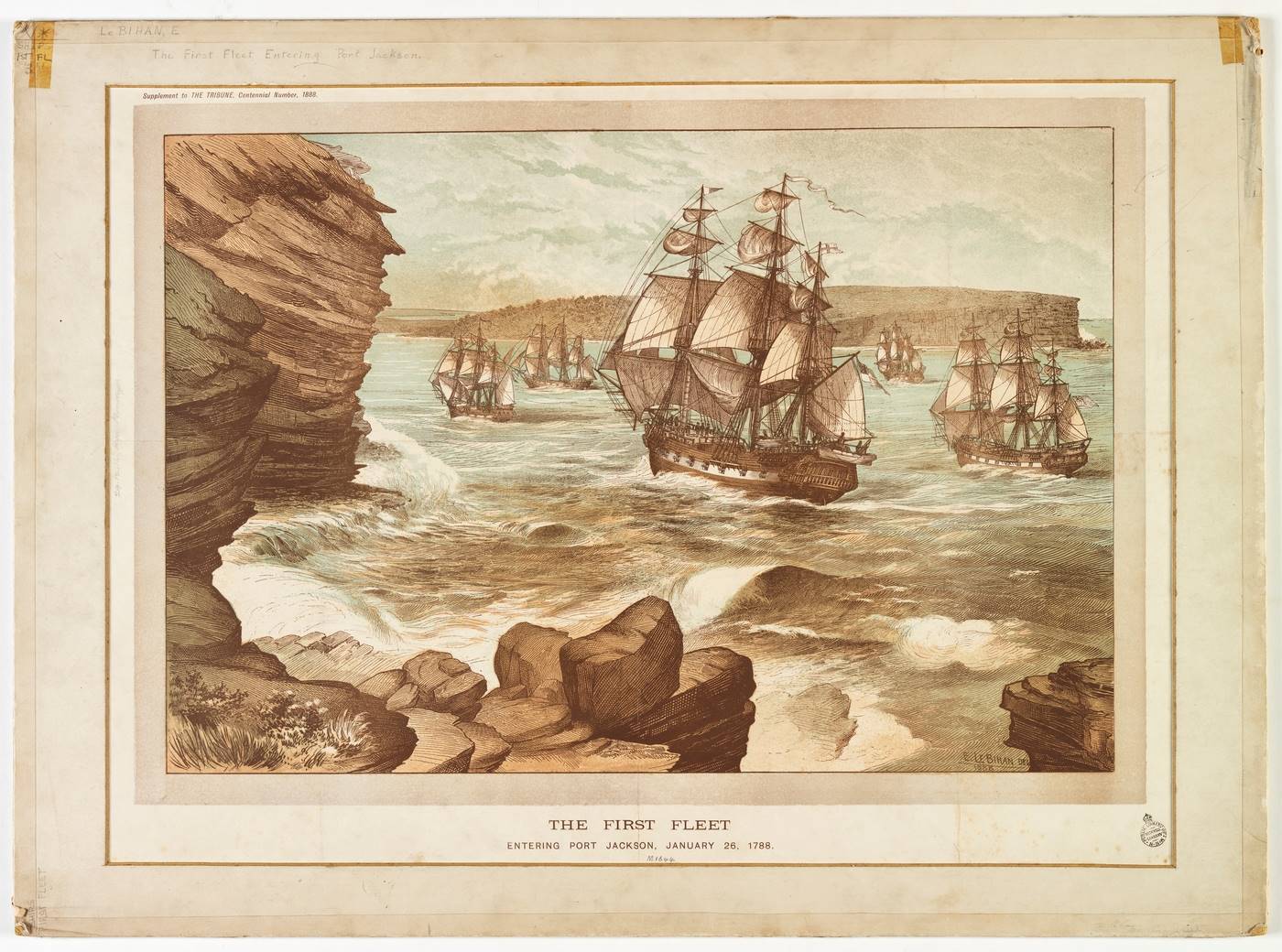 Think it's all over?  Think again!
And the irrepressible David Billington contacts me the day after my talk to point me towards another clockmaker – Edward Shepley – who was making clocks in nearby Manchester between 1785 and 1780. Someone trading off Neddey Wells's reputation? Neddey's son or nephew perhaps, setting out to make a name for himself in a bigger marketplace? Or merely a pure coincidence?
And there's the rub. History continues to enthral us with its possibilities but frustrate us with its gaps, its blind alleys and its contradictions. Perhaps that elusiveness is what makes it so addictive. For me, the story is just beginning.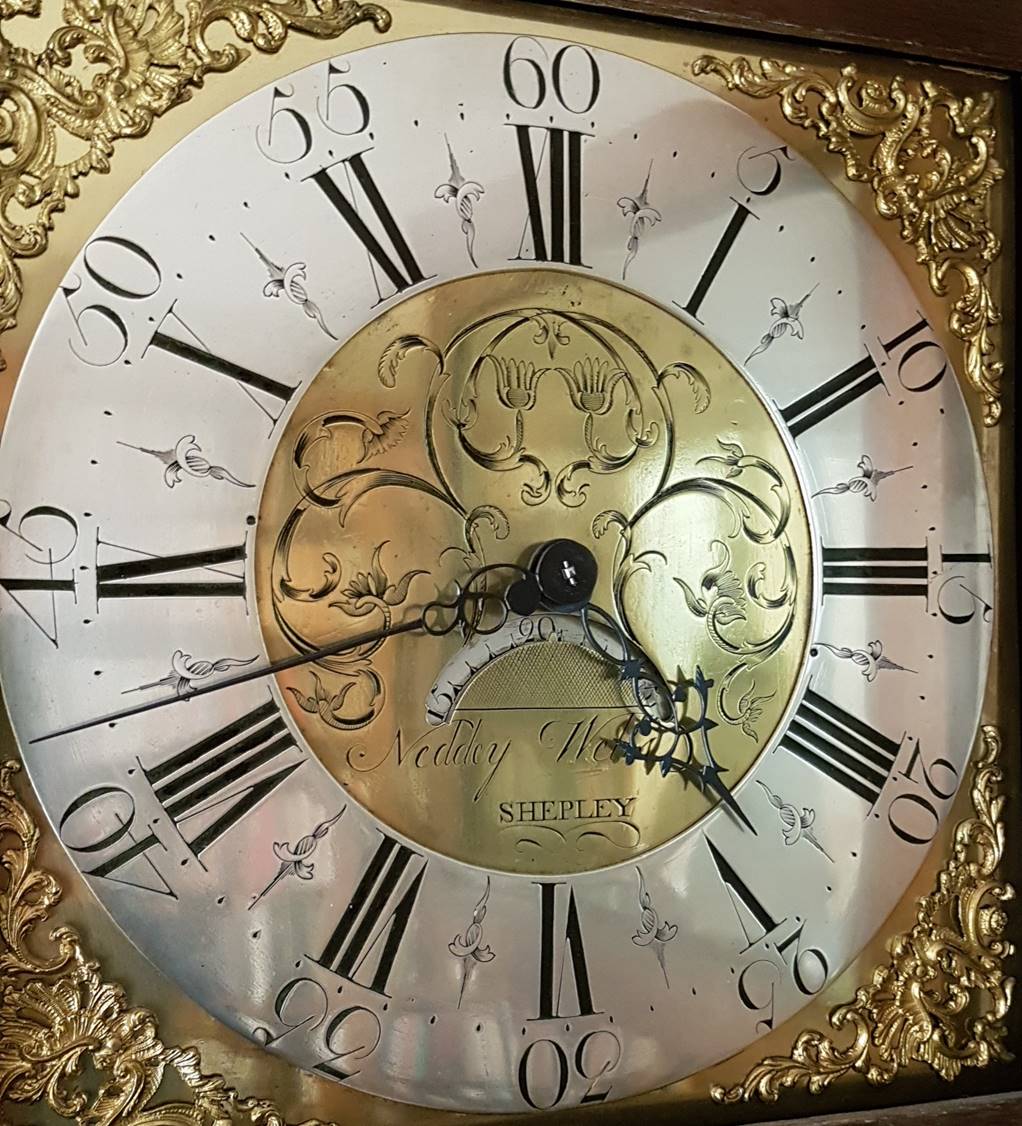 Sometimes Neddy, sometimes Neddey – his name ornately engraved – always an enigma.
With huge thanks to the members of the Yorkshire Studies Group, the horology team at The British Museum and the team at Craven Museum for their help in sourcing the information for this blog post.